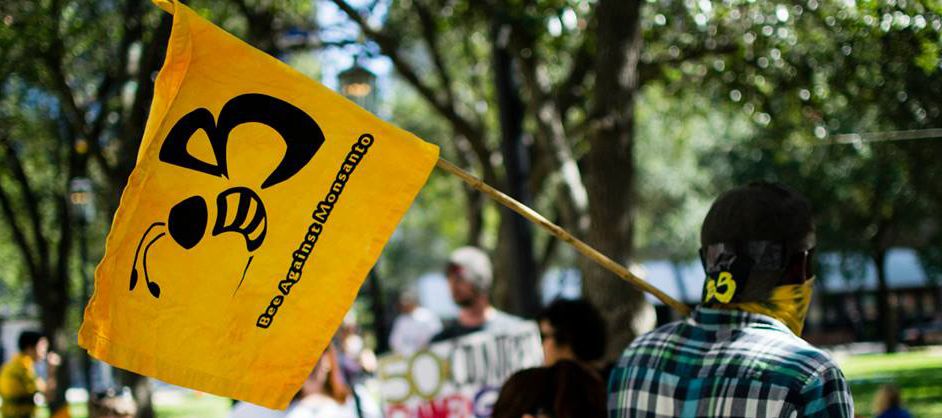 Bee Against Monsanto is our first targeted grassroots activist campaign using screen printing as a central means of fund raising. Started in the summer of 2013, Bee Against Monsanto set out to raise awareness and facilitate direct actions against the destruction of our vital bee colonies and the toxic business practices of corporations like Monsanto.

Building momentum for the October 12th March Against Monsanto by utilizing social media and our extensive activist network, Bee Against Monsanto achieved over 8,000 likes on FB, sold shirts & free patches to 40 states and 8 different countries, funded nearly the entire March Against Monsanto - Tampa, and distributed activist packages to several grassroots activists across the world.

Bee Against Monsanto now once again seeks to facilitate direct actions both in our community and across the country as we all keep the pressure on Monsanto and co. to gain more control and security over our food supply. It is too important for us not to stand up and speak out.

March Against Monsanto - Tampa, FL October 12th, 2014

March Against Monsanto - Tampa, FL October 12th, 2014
Bee Bus and the BAM crew
Our pay-as-you-wish patches printed by Gorilla Outfitters on upcycled canvas scraps.

First batch of Bee Against Monsanto shirts ready to be shipped out at Gorilla Outfitters

Direct Action, Bremerton, WA

Direct Action, Monsanto Headquarters, St. Louis, MO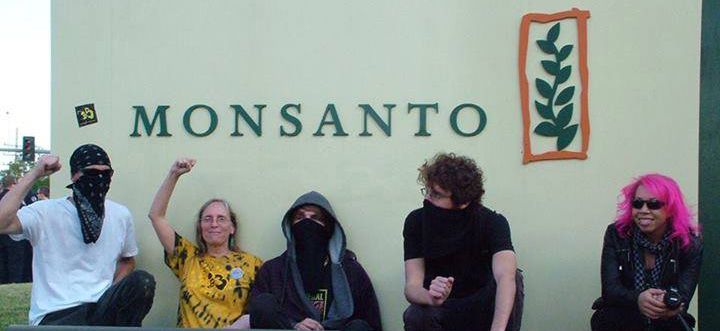 Direct Action, San Francisco, CA

March Against Monsanto Dallas, TX

Greenville, South Carolina
March Against Monsanto - Berlin, Germany
Tampa Light Brigade
Tampa Light Brigade